As you walk through the door of Carol's Hope Thrift stores, you will quickly see we are more than a thrift store.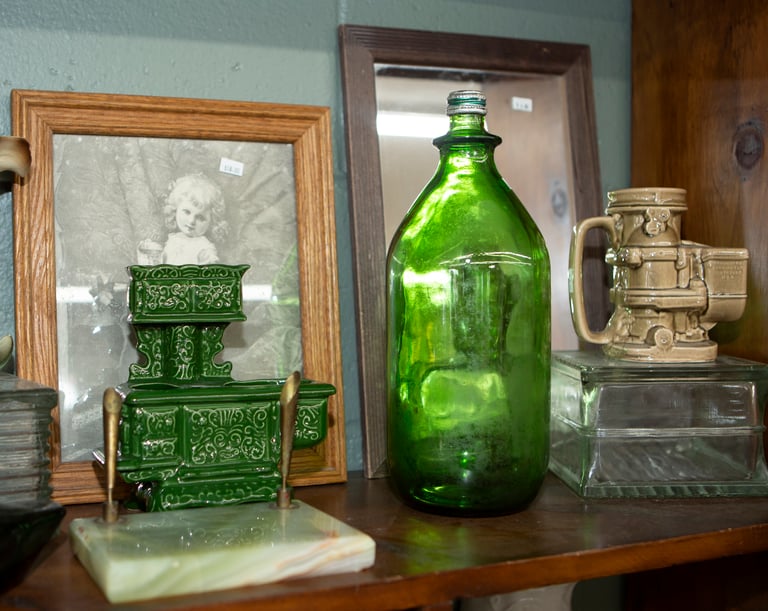 Our staff, with the help of volunteers, meticulously goes through all of the donated items to make sure they meet our criteria. For example, we do not accept damaged goods, soiled clothing, and games with missing parts, tires, etc. Items we cannot sell take up staff time, handling and disposal costs, taking time and resources from our mission of helping children. 
Below is a list of items we can and can not accept.
Donations are accepted Monday – Saturday 10:00am – 6:00pm.
Donations are taken at the back of the store in our Donation Station.
Pick-up and deliveries can be arranged and scheduled by calling (864) 436-8183
Carol's Hope for Childhood Cancer is a 501(c)(3) charitable organization. Your donations are tax-deductible to the full extent allowable under IRS regulations. 
Do you have something not listed below? Please contact us to see if we can accept it.
Clothing, shoes, accessories

Purses and Handbags

Books (gently used, no writing)

DVD's, Blu Ray Discs, CD's, Vinyl Records

Kitchenware (cookware, dishes, utensils, china, glassware)

New or gently used furniture 

Pet Products (gently used, clean)

Tools (must be in good working order and complete)

Electronics (must be in full working order)

Kitchen appliances (must be in full working order and complete parts)

Small appliances (lamps, alarm clocks, all in full working order)

Flat Screen TV's (TV's must be in full working order, no older models)

Vacuum cleaners (must be in full working order with complete parts)

Microwaves (clean and in full working order)

Laptops, iPods, iPads (full working order)

Curtains

Comforters and Bedspreads (clean and gently used)

Bedsheets (clean and gently used)

Throw pillows

Throw Rugs

Area rugs/runners

Gardening equipment (must be in full working order)

Sporting goods (please check with stores)

Wheelchairs, walkers, shower chairs, bedside toilet seats (gently used)

Art

Office Supplies
Drop side cribs, out of date car seats, any recalled baby items

Furniture with stains, excess wear, broken or missing parts

Electronics NOT fully functional

China/ dishes /glassware  that are cracked, chipped or broken

Puzzles and games with missing parts

Used Mattresses and Boxsprings

Clothing and shoes with excessive wear

Bed Pillows (unless new and in wrapper)

Textbooks, Encyclopedias, magazines

Old/Non-Functional Computers and Printers

Car tires

Weapons and ammunition
Free Donation Pick-Up Service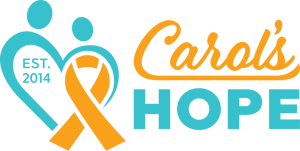 Free Donation Pickup through Carol's Hope
Please schedule your donation pick-up by calling us at (864) 436-8183 or filling out the request form below and someone will be in touch to confirm your pick-up day and time.
You can also drop off donations at any of our store locations using the Donation Station at the back of each store.
Thank you for supporting Carol's Hope Thrift Stores with your charitable donations. Make a difference today!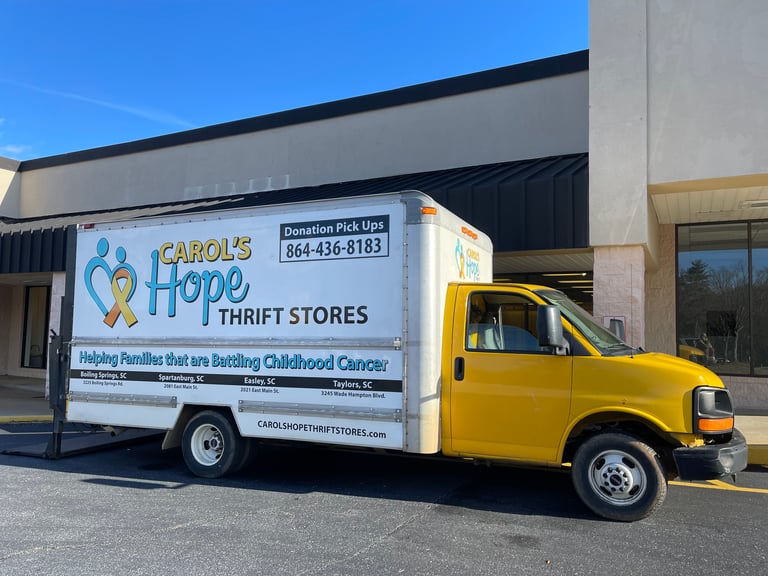 Please fill out our form or give us a call and we can schedule your pick-up.