ARE YOU READY TO DONATE YOUR PERSONAL ITEMS TO HELP FAMILIES FIGHTING CHILDHOOD CANCER?
Our thrift stores are always willing to accept new and gently used items. All donations are tax-deductible, and proceeds benefit children battling cancer and their families.
Donations are accepted from 10 a.m. to 6 p.m. Tuesdays through Saturdays.
Most donations are welcome through our Donation Door. Just ring the doorbell and someone will assist you. Larger items may be directed to the rear of the store.
If you have large items but are unable to drop them off, we may be able to provide pickups upon request. For pickups and deliveries, call (864) 436-8183.
We are unable to accept certain items. Items we cannot sell take up staff time, handling and disposal costs, taking time and resources away from our mission of helping children.
All donations must meet the guidelines at the bottom of this page.
Donations Pickup Services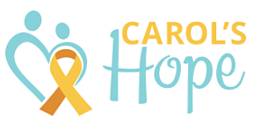 Regular Pickup through Carol's Hope
No associated cost.


Convenient pickups available every Wednesday and Friday, and on demand, depending on availability.


We can only accept items from smoke-free homes and items that follow our donation guidelines.


All donated items must be on ground level at the time of pick up; exceptions can only be made by our pick up & delivery coordinator.


Thank you for considering Carol's Hope Thrift Stores for your charitable donations! Make a difference today!

Priority Pickup through reSupply
Pickups within 48-72 hours for a fee.


Any and all items accepted! All eligible items are donated while remaining items are ethically disposed of.


Item retrieval from anywhere, including within residence or a storage unit.


Disassembly of items that need it (except doors, cabinets, or lighting).


Fee reflects the operating costs and is much smaller than a usual moving company or junk hauler fee (fee is not tax deductible).
Do you have something not listed below? Please contact us to see if we can accept it.